the phenomenon
Despite its ability to overcome major events, Europe is facing a crisis of purpose today. Numerous social difficulties – youth unemployment, social inequalities, looming environmental disasters, lack of co-determination, deficits in direct communication – give a bleak outlook for the future. In this strained environment, bee free considers itself as an impulse, a small contribution for more social and cultural interaction in a united Europe.
bee free chooses a deliberately simple approach. Only a detailed observation shows its complexity on the whole, like a palimpsest. The approach is playful. Different levels of interaction and control will be provided throughout the project.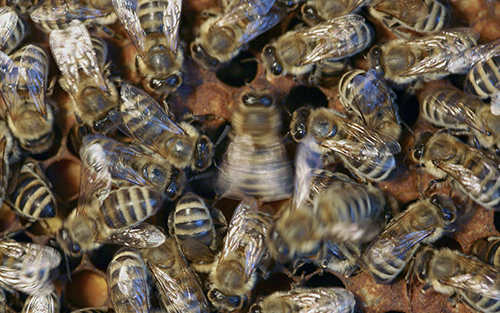 bee free promotes investigation and reflection on Europe's eventful history and common future. The swarming of people to the Green Belt creates new links and opens up new perspectives on nature, on history and on one's personal horizons of experience.
The consequences of the demarcation line – with its changing depth and enormous length – offer many potential starting points: honey from the landscapes, subjective impressions and verified data create a colourful and touching picture for a broad public – even far away from the border. The comprehensive change in connotation of the former border regions opens new possibilities for building bridges in Europe.